Nerf Now!! 1442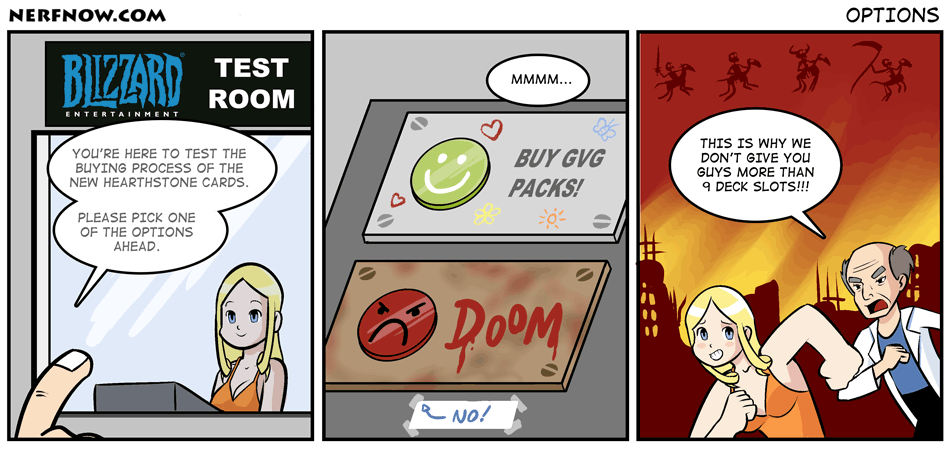 I'm joking about the whole missbuy thing but I think Blizzard is partly at fault here, the problem is two-fold.
First, there is the habit of buying card. If you play Hearthstone a lot it's something you do multiple times, following the same steps. Click shop, click number of decks to buy, click ok. There was never an option to actually CHOOSE the deck you want to buy because there were only one, and people sometimes go with the motions on repetitive tasks which require multiple inputs.
The second error is more glaring.. WHY the vanilla deck is selected at the start? Why ANY deck is selected? Imagine if on Amazon when you click to search for a new mouse they already put one on your cart for you. It's a bit like happened here.
This is why we can't have nice things.. and more than 9 deck slots.
Even if the technology was there.