Nerf Now!! 1441 - 1450
Nerf Now!! 1441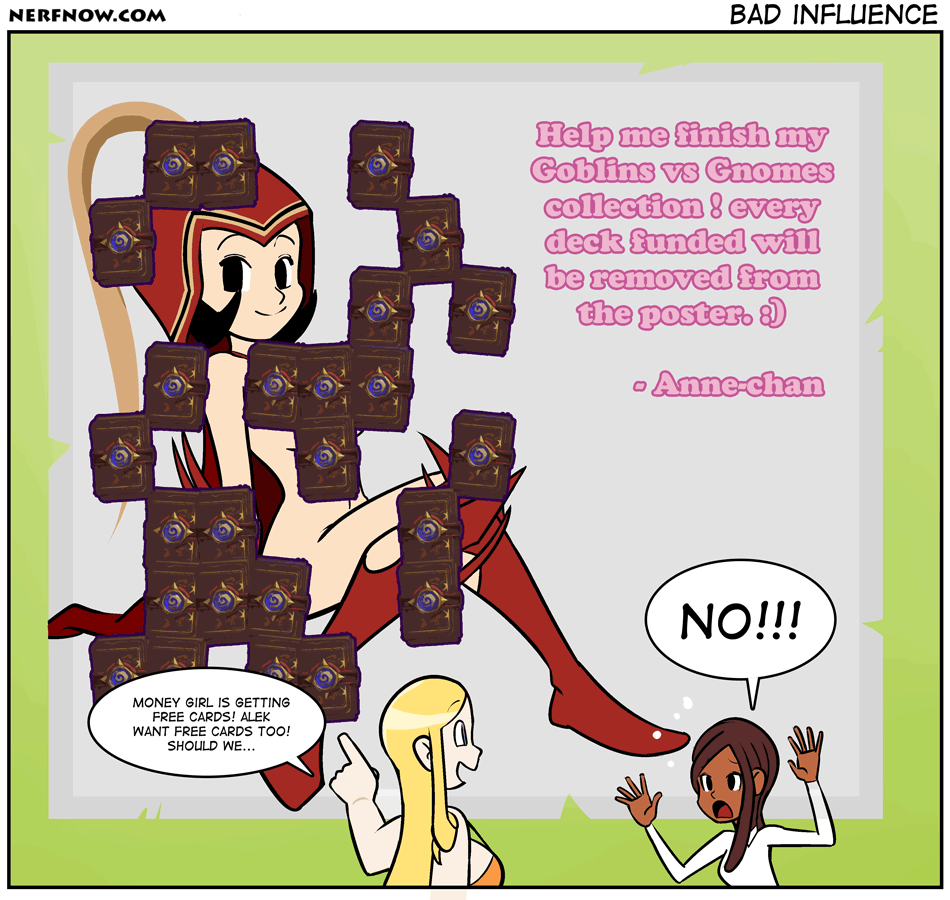 When Hearthstone was launched, I didn't pay it any attention so when I finally started playing it everybody had their decks full of epics and legendaries.
With Goblins vs Gnomes I decide I want to start on a more even ground so I decided to buy some decks.
So far it been very fun. GvG made the decks more varied. I expect battles to spiral out of control by turn 5 or 6, even more than it do now.
Of all new mechanics, the Spare Part one is probably my favorite. It really add a random element to the battle which I enjoy.
I'm using a Warlock deck now which feels so imba I expect some variation of it to pop-up on the decklists soon.
Tl;dr – I been having fuh with Hearthstone. Good job Blizzard.
p.s. Ok Valve, you can release End of the Line now. :)
Nerf Now!! 1442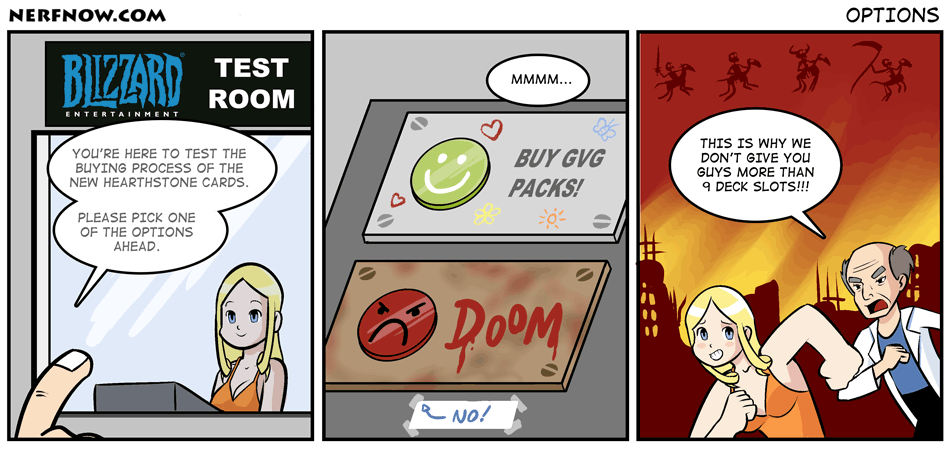 I'm joking about the whole missbuy thing but I think Blizzard is partly at fault here, the problem is two-fold.
First, there is the habit of buying card. If you play Hearthstone a lot it's something you do multiple times, following the same steps. Click shop, click number of decks to buy, click ok. There was never an option to actually CHOOSE the deck you want to buy because there were only one, and people sometimes go with the motions on repetitive tasks which require multiple inputs.
The second error is more glaring.. WHY the vanilla deck is selected at the start? Why ANY deck is selected? Imagine if on Amazon when you click to search for a new mouse they already put one on your cart for you. It's a bit like happened here.
This is why we can't have nice things.. and more than 9 deck slots.
Even if the technology was there.
Nerf Now!! 1443
At soime point, people start expectating lots of stuff from End of the Line update. Promisses of new weapons, a new map with a new game mode… if the update took one more year I'm sure Jesus as a playable class would start to be whispered.
It was not meant to be.. the update had hats, a weapon reskin and that's it. At this point I don't know if its a case of unfufilled promisses or false expectations.
The argument I heard was the map was too confusing for new players. I also heard from different people the map just sucked and Valve was trying to sound nice. In the end we got no map and this is what matters.
Valve, please giff payload map. I don't care if you make it, pay someone to make it, or pick one community map and make it official, but I want to push little cart to new frontiers.
Nerf Now!! 1444
Nerf Now!! 1447
Nerf Now!! 1449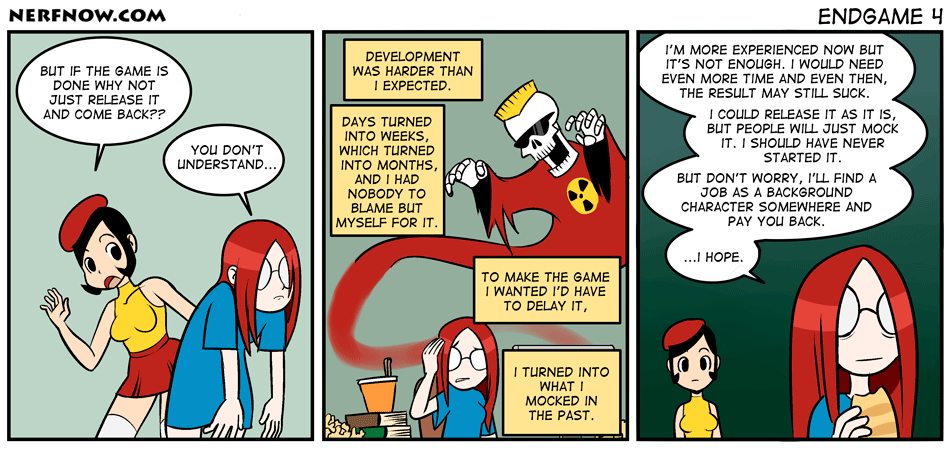 Engie sent her resume to Rock Cocks (NSFW), she has experience with fanservice so she hopes she can get a spot there.
p.s. Please Engie fans, don't kill me!