Nerf Now!! 1420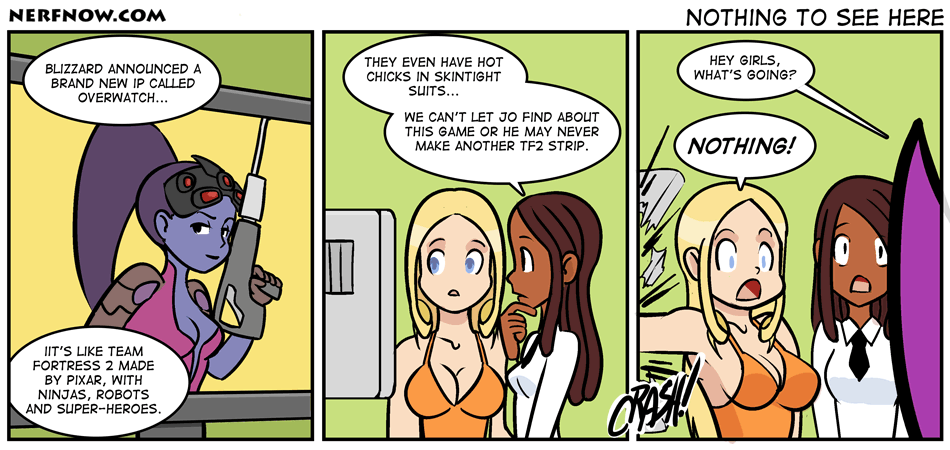 I watched Overwatch trailer and what can I say? I'm hyped.
I'm a sucker for almost anything sci-fi and with asian martial arts (ninjas, samurais, monks) and this game just looks like have it all!
To boot, it's like TF2 made by Pixar. I don't think there is a single character there I didn't like.
Of course, much stuff can go wrong. The gameplay may be too shallow, or too imbalanced. The game may be crippled by bugs or server issues, or the game may simply take too long to be released.
But based on what I saw, on the cinematic trailer and the gameplay traiiler, it's looks good. Too good actually. It's like Blizzard is trying to win me back giving exactly the kind of game I'd love to play.
I don't want to admit but i'm hyped. I want to play with the robot monk, and the robot-robot, and to draw flying medic with time-skip girl.
While the game isn't launched, I guess I'll have fun with Gnome expansion of Hearthstone.
Overall, thie Blizzcon had good news for me, and I haven't even checked the Starcraft and Warcraft news…