Nerf Now!! 1631 - 1640
Nerf Now!! 1631
Nerf Now!! 1632
Nerf Now!! 1635
Want to play Phantom Pain, but it come bundles with Ground Zeroes…
Think of starting Ground Zeroes but ponder if I shouldn't just play all the numbered Metal Gear games, this always happens with me when jumping on a new series…
I read some reviews and looks like Groun Zeroes is a departure from the traditional Metal Gear routine, with a different stealth approach and a better ratio of gameplay-to-chat.
Perhaps just Ground Zeroes is enough, it do come with some extra perks for my future Mother Base on Phantom Pain…
Nerf Now!! 1636
Nerf Now!! 1637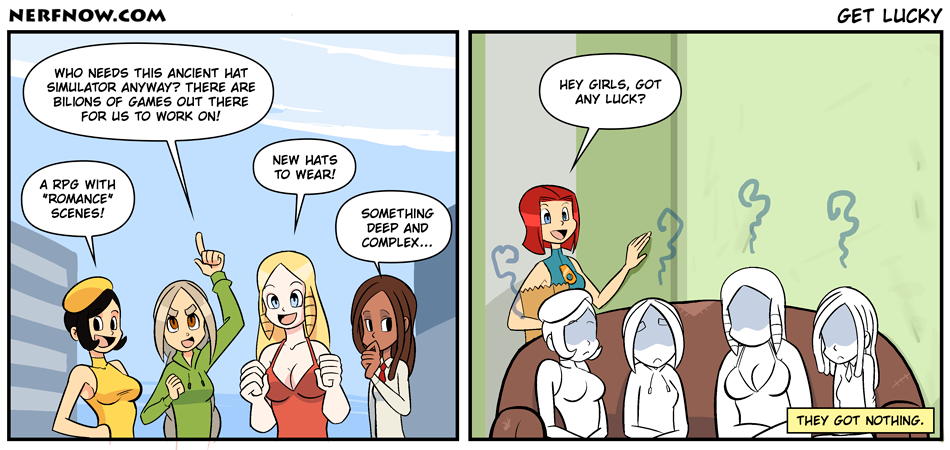 I kinda feel bad for Metal Gear fans. There will be more Metal Gears but Kojima won't be working on them.
They'll watch their series slowly erode into something bad and there is nothing they can do about it. Even worse the new Metal Gears will be «canon». Even worse Metal Gear lore is complicated and it will be easy to mess it up.
I think it would be better if the series had just ended. There is no way the next game will be well received.
Nerf Now!! 1638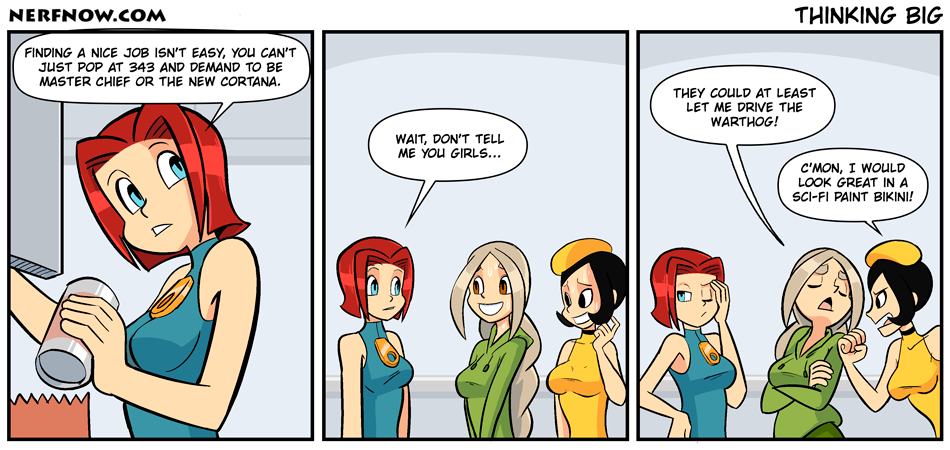 Sorry for the late update, the art requirements just got higher and at some point I decided to just go to sleep and update it on saturday instead.
Some people been vocal about the way the story is going but it's not like I change the setting on a whim. I was running dry on good ideas to draw and a change was needed to keep things fresh. Now I have plenty of new ideas and can put the extra time in polishing the art instead.
Still, feel free to give your feedback. I'll try to keep an eye on it but this said, the change was needed after 1500+ strips of just messing around in an empty house.
Nerf Now!! 1639
Nerf Now!! 1640