Furry Guys 0285
Furry Guys - Wolverine ursification
Furry Guys - Sid Arlem
Furry Guys - Death of exorcist
Furry Guys - March 8 '17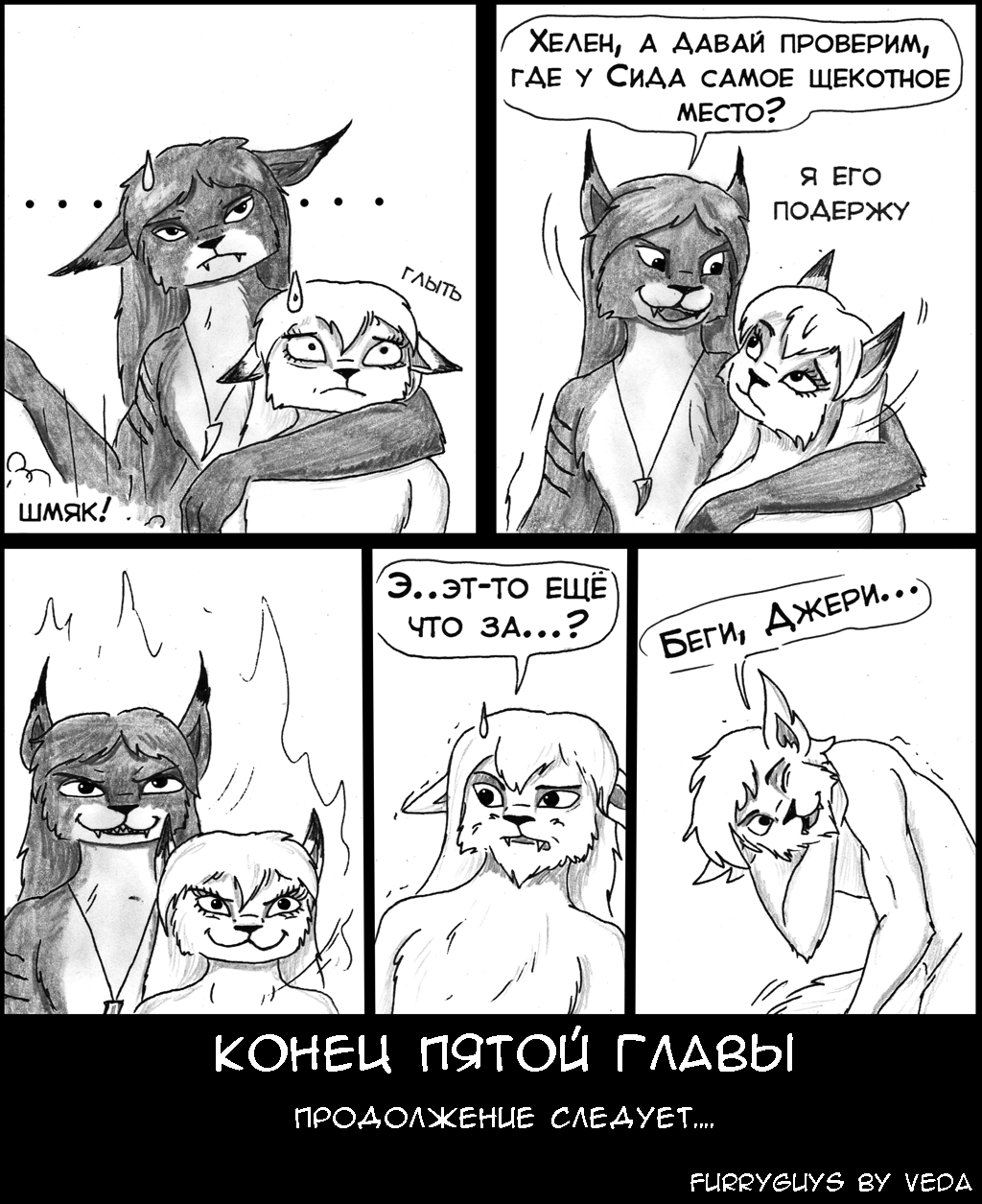 …И на этой весёлой ноте заканчивается пятая глава! Да, так наша троица оказалась в профильной школе демонологов и стала бандой не-разлей-вода. А уж что было дальше… об этом в следующих главах комикса (если авторы до них доживут).
В шестой главе мы снова вернемся в "настоящее время", т.е. в 2015-й год, к первоначальным героям комикса - будут продолжаться развиваться отношения, возобновятся расследования о пропавших экзорцистах, Мрака всем покажет и многое другое!
…And on this fun note ends the fifth Chapter! Yes, our Trinity was a profile of the school of demonology and became a gang not BFFs. And what happened next… about it in the following chapters of the comic book (if authors live up to them).
In the sixth Chapter we return again in "real time", i.e. in the 2015 year, to the original heroes of the comic book will continue to evolve the relationship to resume the investigation of the missing exorcists, Darkness all show and much more!