Furry Guys 0189
Furry Guys - Dan eating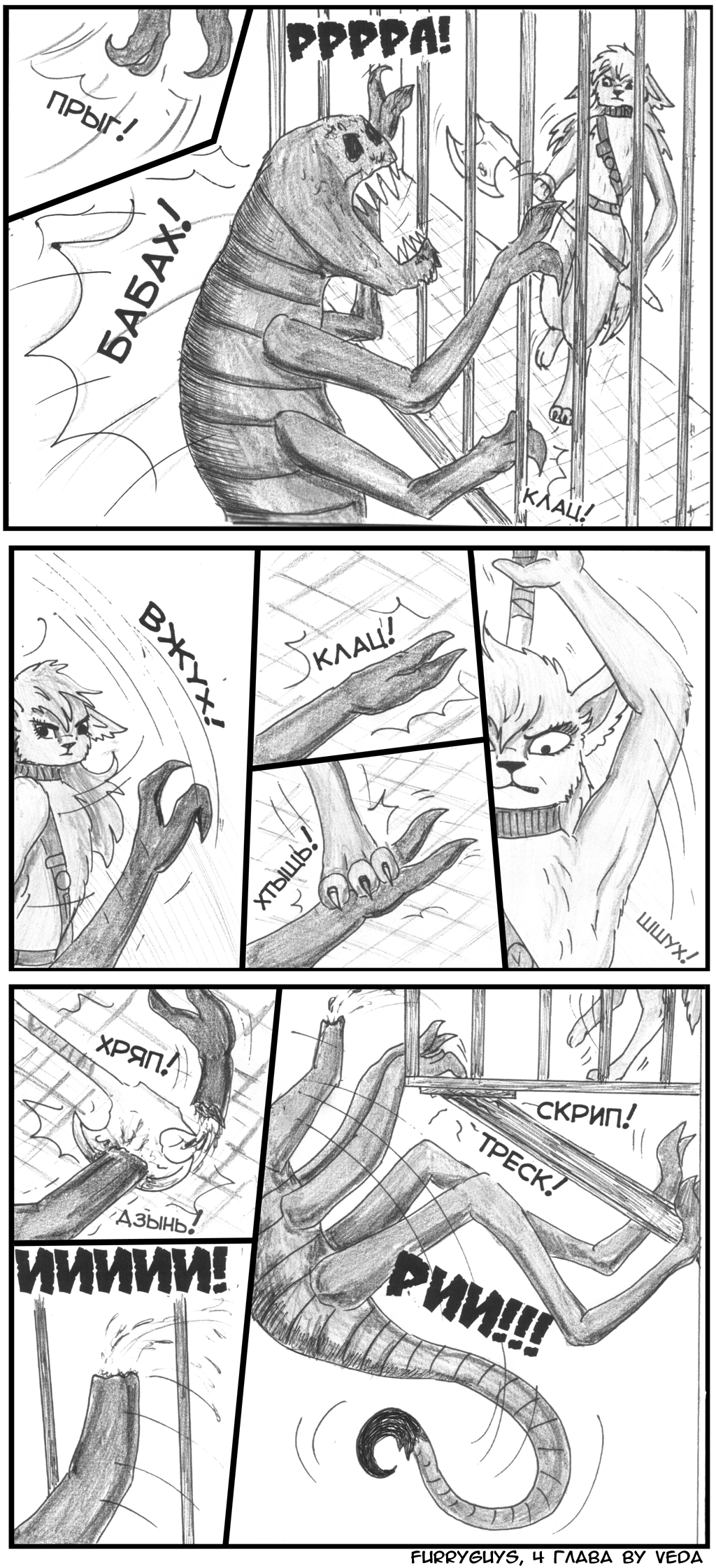 Зачем экзорцисты в бою отсекают сущностям конечности? Для проверки, в первую очередь, малоизученных и неизвестных сущностей, перед более глобальной атакой. И это регламентируется специальной инструкцией. 
Для чего это делается? Для многих вещей разом: узнать регенеративность сущности, установить, не вырастает ли из отрубленных мест что-то ещё, не является ли кровь ядом/кислотой, не вырывается ли из раны газ или другие сущности, для проверки вообще прочности шкуры, тканей и костей.
Why do the exorcists in the battle entities cut off limbs? To test, first of all, little-known and unknown entities before a more global attack. And it is regulated by a special instruction.
Why is this done? For many things at once: to know the regenerativeness of the essence, to establish whether something else grows from the cut off places, whether the blood is poison / acid, whether gas or other entities break out of the wound, to check the strength of the skin, tissues and bones in General.